Kerry is the perfect county for a nice cosy family getaway this summer that will be packed with activities for you and the kids. From the bustling town of Killarney to the rugged Kerry Cliffs by Skellig Michael, we have something for every family on this list.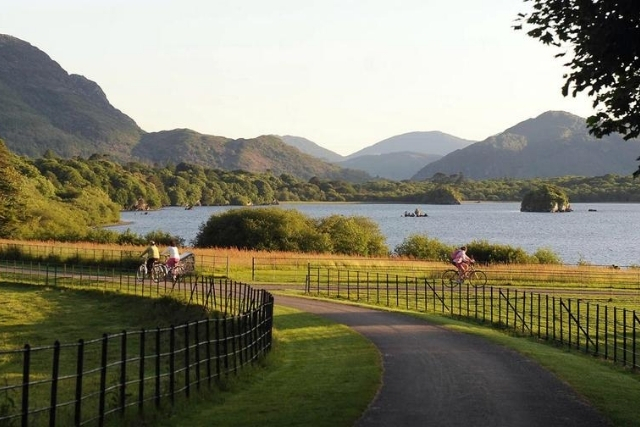 Killarney National Park is just one of the many jewels in the crown that County Kerry wears but by god what a jewel it is. Covering an area of 26,000 acres Killarney National Park is as sizeable as it is beautiful. With trails that cover the demesne, Killarney House and Gardens, Ross Castle and of course Muckross, you can spend ages exploring all the different aspects of the park and still miss a lot. For families, it is essential to check out Muckross House and Gardens along with the traditional farms at Muckross and for those who enjoy a bit of history don't miss seeing and exploring Muckross Abbey! There are many ways of going around the different parts of Killarney National Park such as by walking, cycling or if you want a unique experience go by jaunting car where you will come away with a load of knowledge thanks to the expert jarveys that are in Killarney. Words probably can't do Killarney National park justice so it is imperative that you check it out with all the family. For more information on Killarney National Park, you can click here.
Tour the lakes of killarney
While you stop off at Killarney National Park make sure to take a trip down to Ross Castle and get a guided boat tour of the Lakes of Killarney. Be amazed as your guide takes you around Lough Leane and up the Gap of Dunloe on what is an outstanding day out if the sun is shining. You can make loads of stops at unique locations on the way such as O' Sullivan's cascade, Inisfallen Island (where you can view some sika deer) and the meeting of the waters the point where the waters of all three of Killarney's stunning lakes merge. A day out on the Lakes is a recipe for pure bliss and tranquillity. For more information make sure to click here.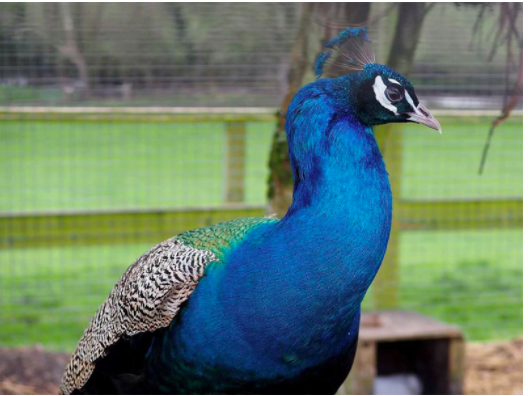 If you have young children then Kennedy's Pet Farm might end up being the highlight of their holiday. A short drive outside of Killarney situated just off to the side of the Cork Road on the way to Glenflesk. The farm is as the name suggests full of young animals to pet such as goats, rabbits, kittens, lambs and many, many more. There are play areas for children as well and a cafe so you can grab a coffee and bite to eat while the young ones play to their hearts' content. The entire experience takes about 2-3 hours so it is a fantastic way to start off a day. Make sure to ring ahead in advance and if you require any additional information it can be found here.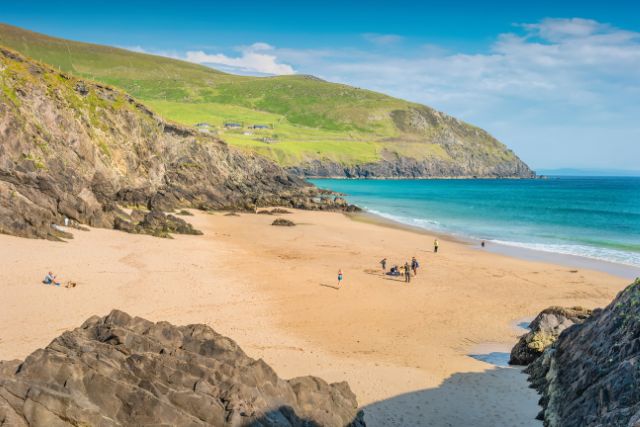 In Kerry, we are patient when it comes to the weather. It can rain for three-quarters of the year however once those sunny days come in the summer we make sure to flock to the beach. There are plenty of beaches to choose from in Kerry such as Rossbeigh, Banna, Dundag and many more which you can see here. There are loads of things to do at the beach, go for a swim, try out surfing, let the kids make sandcastles or simplest of all just kick back, relax and enjoy laying in the sun (just don't forget to bring sunscreen). We have a full list of the beaches of Kerry that can be found here.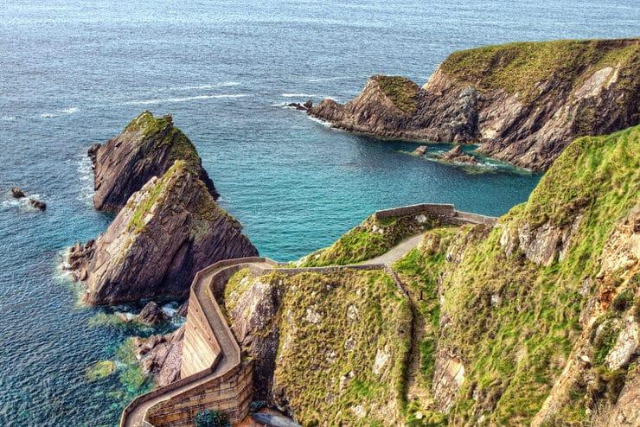 Dingle is truly an exceptional location in Kerry right along the Wild Atlantic Way. The expansive Atlantic Ocean is viewable to your left as you drive towards Dingle from the Killarney side. The first major location you'll come across is Dingle Ocean World, which is a fantastic place for the whole family, not just the children. It has an amazing variety of sea creatures from all over the seven seas along with Antarctic specimens, reptiles and a few other surprises. The knowledge you gain from a visit is amazing and we guarantee that the entire family will have an absolute blast. You can see more about Dingle Ocean World  here. However that is not all there is to Dingle, there is an abundance of places to eat so you will be spoilt for choice, we would recommend trying out some of the fish dishes however as they are simply amazing. Why not treat yourself and the rest of the family to some Murphy's Ice Cream after a nice meal since dingle is the birthplace of Murphys. Explore the town to your heart's content and maybe even take a boat tour if you have the time. Dingle is a must if you're exploring Kerry.
Aquila club at The gLEneagle Hotel and Apartments
If you're staying at the fabulous Gleneagle Hotel and Apartments then we highly recommend trying out the Aquila Club located at the hotel which is complementary to any residents. Take the family for a dip in the pool or have a nice game of tennis, squash or pitch and putt which are located both inside and outside of the hotel. Parents and kids both will enjoy the many activities that can be done at the Aquila club. There is also a kids' play area for the little ones to tire themselves out. You can find information here.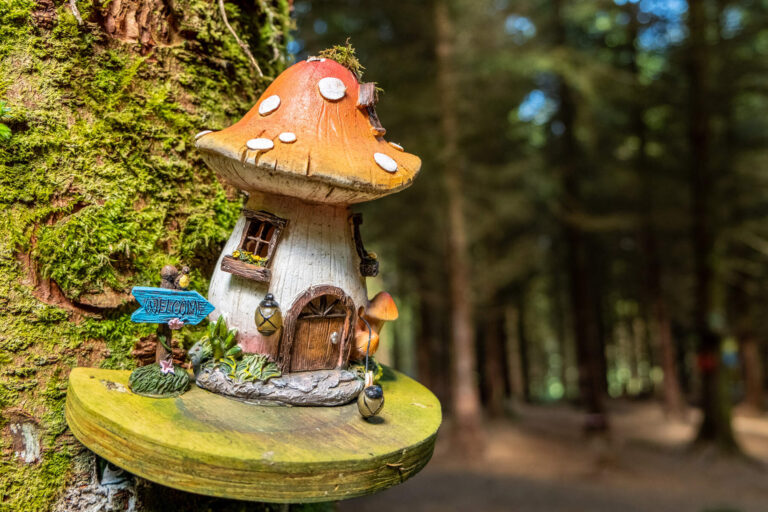 There are a trio of fairy trails which can be found in Kerry. They are situated in Kenmare, Derrynane and Glenbeigh. Fairy trails equal a fantastic day out for the whole family and best of all they are completely free. You can make a game out of it and see who can spot the most fairies on any given trail or just enjoy taking in the fantastic scenery in the woods where these trails can be found. If you would like to find out any more about the fairy trails you can find it here.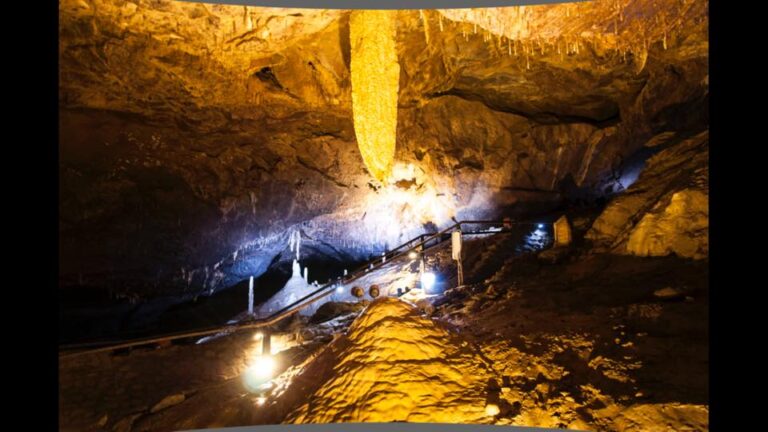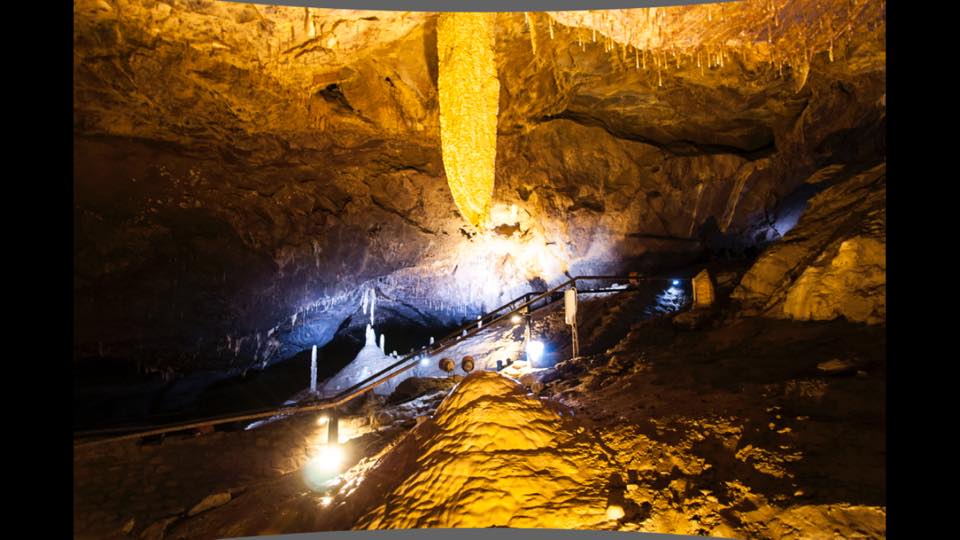 Found just outside Castleisland, Crag Cave calls itself the most exciting showcave in Ireland and it might just be true. Founded back in 1983 by cave divers, it has since become a renowned Kerry tourist attraction. Its natural beauty will simply take your breath away with its intricate tunnels, amazing lighting and delicately formed stalagmites and stalactites. Once your trip back in time through this million-year-old cave system is done you can grab some food at the restaurant located there or let the kids into the amazing play area known as "Crazy Cave". A trip to Crag Cave is a trip you won't forget. See  here  for more information.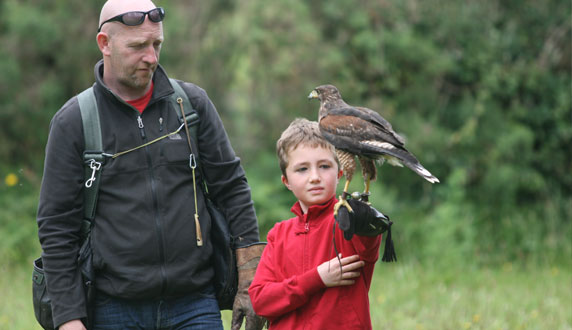 Kerry is full of fantastically unique opportunities and Killarney Falconry is towards the very top of that list. While traditional falconry involved taking a bird of prey, training it and then attempting to catch wild prey with it, a guided walk with Killarney Falconry is not a hunting expedition. It is a leisurely stroll through the majestic settings of Killarney with the falconer and their hawk. Any participants will have an opportunity to have a hands-on experience with the hawk by handling it and flying it all under the watchful eye of your trained falconer. Make sure to book in advance for this amazing opportunity. If you want to find out more click here.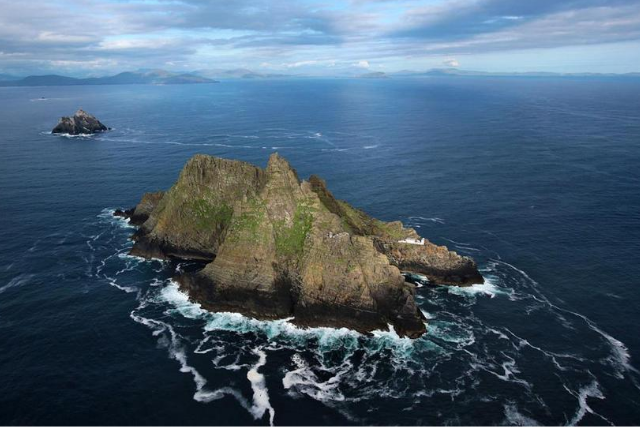 If you or any of your children are Star Wars fans then it is essential to take a boat trip out to the Skellig Islands which were filming locations for the most recent Star Wars trilogy. There are two islands in total Skellig Michael and Little Skellig which are home to a 6th-century monastic settlement. There are also a colony of seals to spot on the islands and plenty of birds flying around so any children will be in awe. There are some great views of the Kerry Cliffs on the tour as well. If you would like any information on how to book a tour as the times they run can change frequently then make sure to click here.
That concludes our top 10 family things to do in Kerry for the Summer, if you would like to see 10 more or perhaps find out what to do in another season then make sure to let us know on our social media platforms which can be found at the bottom of this blog. Remember to tag Destination Killarney or use the hashtag #lovekillarney to be featured and credited on our Instagram page. Enjoy your Summer in Kerry.