When it comes to exploring some of the most amazing beaches our country has to offer, Kerry has it all.
With 6 beaches in Kerry landing spots in the top 10 beaches in Ireland awarded by TripAdvisor, these awards recognise the best beaches in Ireland according to the travellers that have visited and given them the highest levels of praise.
We have put together our top 10 favourite beaches in kerry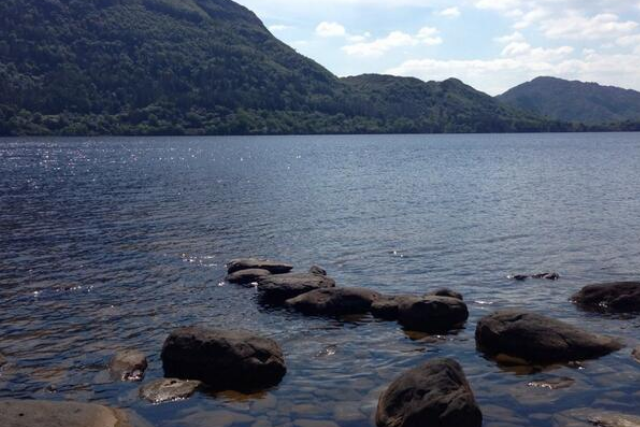 Distance from Killarney: 2km
Driving Time: 3 mins
Dundag beach skirts the rocky promontory known as Dundag Point. At Dundag Point, there is a panoramic view of the mountains bounding Killarney's lakes to the south and west. A little further along is the secluded Dundag Beach, lined with Scots Pine a real retreat for locals and tourists alike.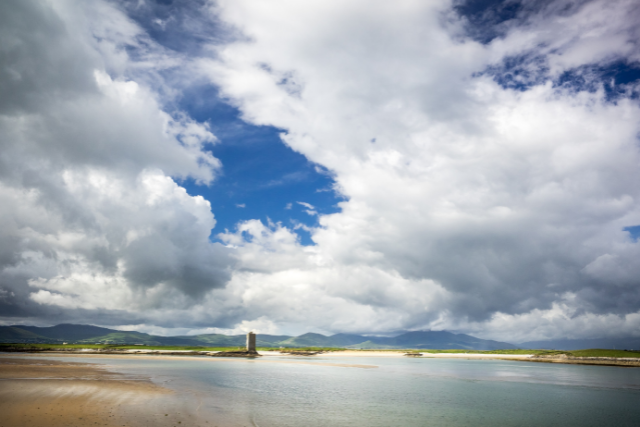 Distance from Killarney: 46km 
Driving Time: 49 mins
Fenit Strand is a popular sandy beach located in Ballinskelligs, Co. Kerry. It is a small beach with beautiful views across to the  Dingle Peninsula. Awarded with a Blue Flag Award, Fenit beach is sheltered and popular for swimming, sailing, kayaking and is a fisherman's paradise.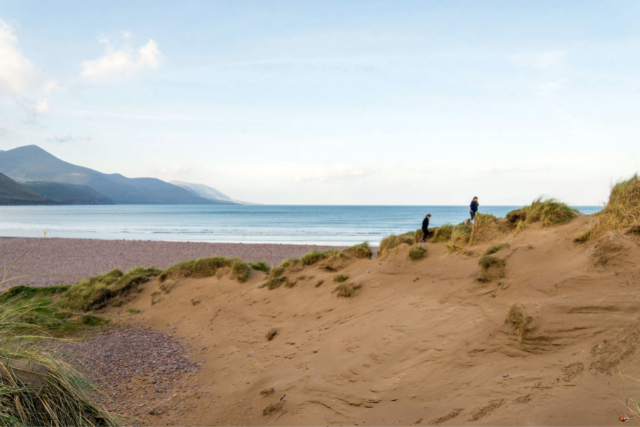 Distance from Killarney: 40km
Driving Time: 46 mins
Rossbeigh Beach is a long spit of sand, beach and dunes, about 2km from Glenbeigh village, ideally located on the Ring of Kerry.
Accredited with the Blue Flag status the beach is an excellent amenity for many watersports and is renowned for its unparalleled views of the Iveragh and Dingle Peninsulas and holds a spot as one of Ireland's top 10 beaches.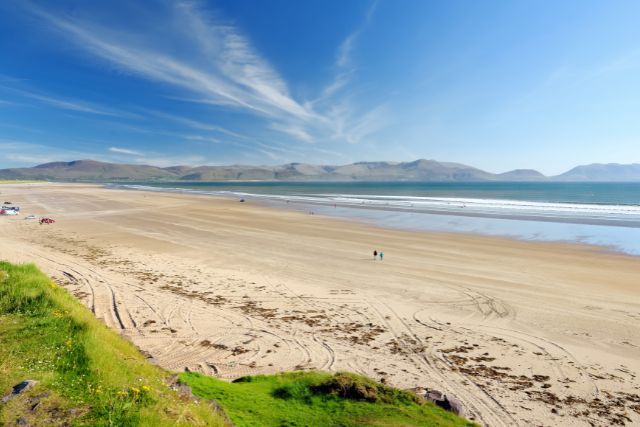 Distance from Killarney: 44km 
Driving Time: 45 mins
Inch Beach is three miles of sandy beach, ideal for bathing, sea angling, surfing and many other water sports. It is located on the Dingle Peninsula in County Kerry and easily accessible on the Killarney to Dingle route. It currently holds Blue Flag status and holds a spot as one of Ireland's top 10 beaches.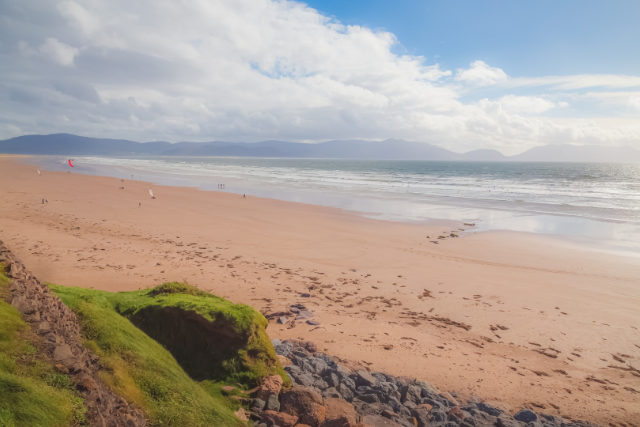 Distance from Killarney: 51km 
Driving Time: 51 mins
Banne Beach also known as Banna Strand, is situated in Tralee Bay. It features sand dunes along its entire length which rise up to 12 metres. The mountains of the Dingle Peninsula can be seen on the south west horizon. Banna Beach also holds a spot as one of Ireland's Top 10 beaches.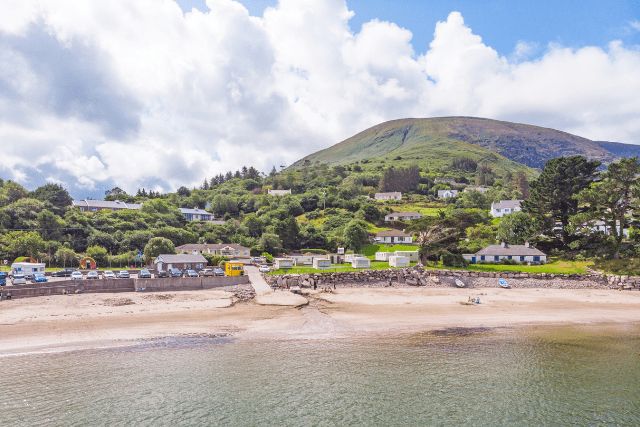 Distance from Killarney: 54km 
Driving Time: 60 mins
Small but sweet Kells Beach is a sandy beach with a small harbour. It is an idyllic spot or a day out on the northern coastline of the Iveragh Peninsula It is small and sheltered, the sand is fine and there are many rock pools to explore, fascinating for children.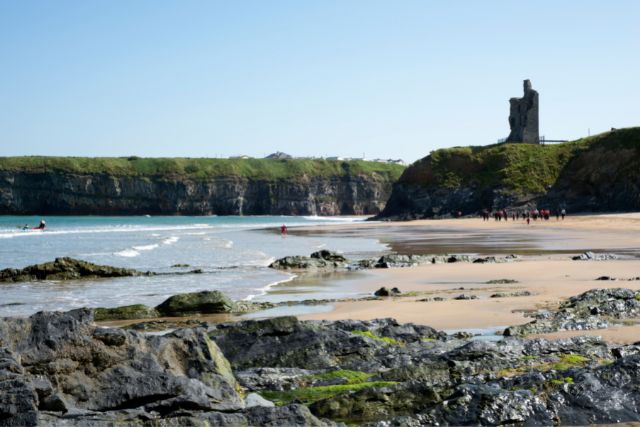 Distance from Killarney: 71km 
Driving Time: 70 mins
Ballybunion Beach also known as Ladies Beach due to the fact that women and children used to bathe on a seperate beach from the men, has an extensive rock formation and some shallow caves to explore at low tide. From here there is also a path which leads round to a beautiful beach that is overlooked by an old convent. This beach is known as Nun's beach and is approximately a 20 minute walk from Ballybunion North Beach. Ballybunion beach has received the International Blue Flag aware and also holds a spot as one of Ireland's Top 10 Beaches.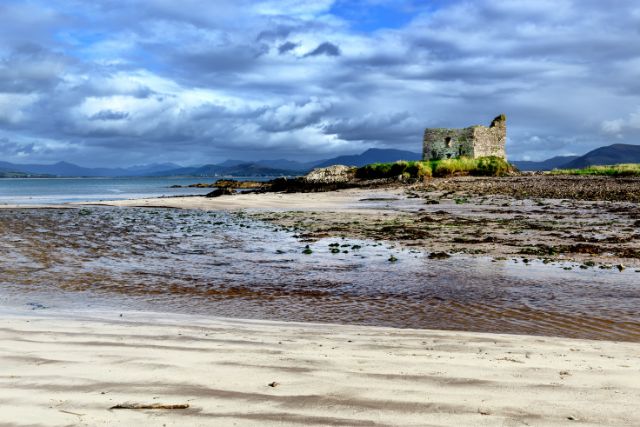 Distance from Killarney: 80km 
Driving Time: 80 mins
Ballinskelligs Beach comes complete with an old castle ruin known locally as McCarthy Mór Castle. It was used back in the 15th & 16th century to guard against pirates and makes for a lovely backdrop to Ballinskelligs Beach which is also Blue Flag listed.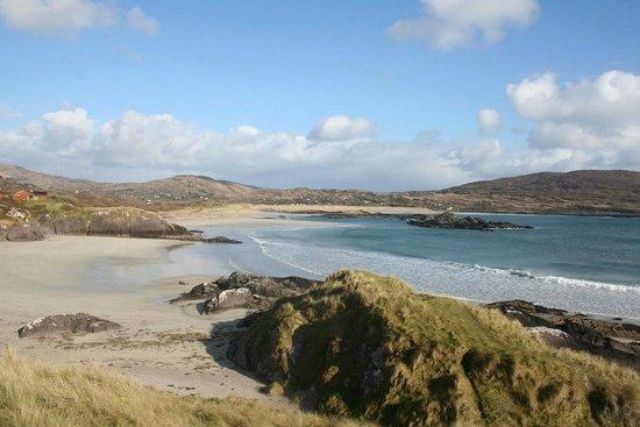 Distance from Killarney: 69km 
Driving Time: 80 mins
Derrynane Beach is a lovely sheltered sandy beach with a natural harbour. Located on the Ring of Kerry, the beach is 2 miles from the village of Caherdaniel. Nearby is the Derrynane Abbey & burial ground with access to the beach available from nearby Derrynane House, a short walk away. Derrynane Beach has been awarded the Blue Flag beach accolade and features as one of Ireland's Top 10 Beaches.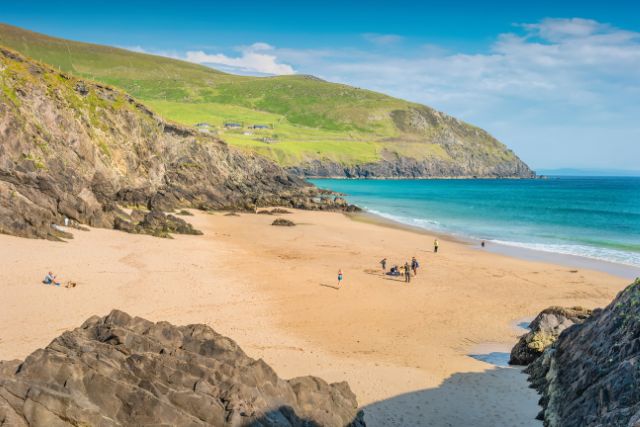 Distance from Killarney: 82km 
Driving Time: 80 mins
In 2017 Coumeenoole Beach was voted as Ireland's No.1 Beach in the TripAdvisor Awards. Truly noted as one of the most spectacular beaches in Ireland. This beach is famous as scenes from the film Ryan's Daughter were filmed here, it is also a very popular spot for surfers. With unparalleled scenic views of Dunmore Head and the Great Blasket Island, it is a must visit on your next trip to Kerry. It still holds a place as one of Ireland's Top 10 beaches.