The weather is beginning clear, flowers are beginning to bud and bloom and animals are coming out of hibernation. This can only mean one thing, Spring is here and it is time to start making your trip down to Killarney. The team here at Destination Killarney have carefully selected the best locations and activities for families who plan on having a holiday here. Adults and children will both have an excellent time with the places we have selected for you.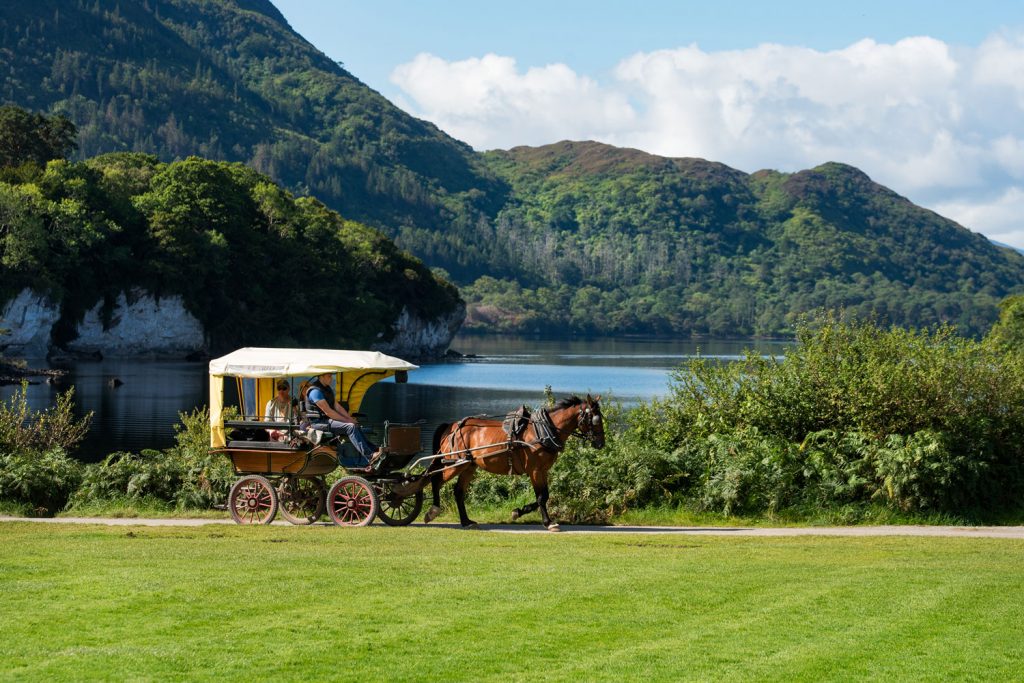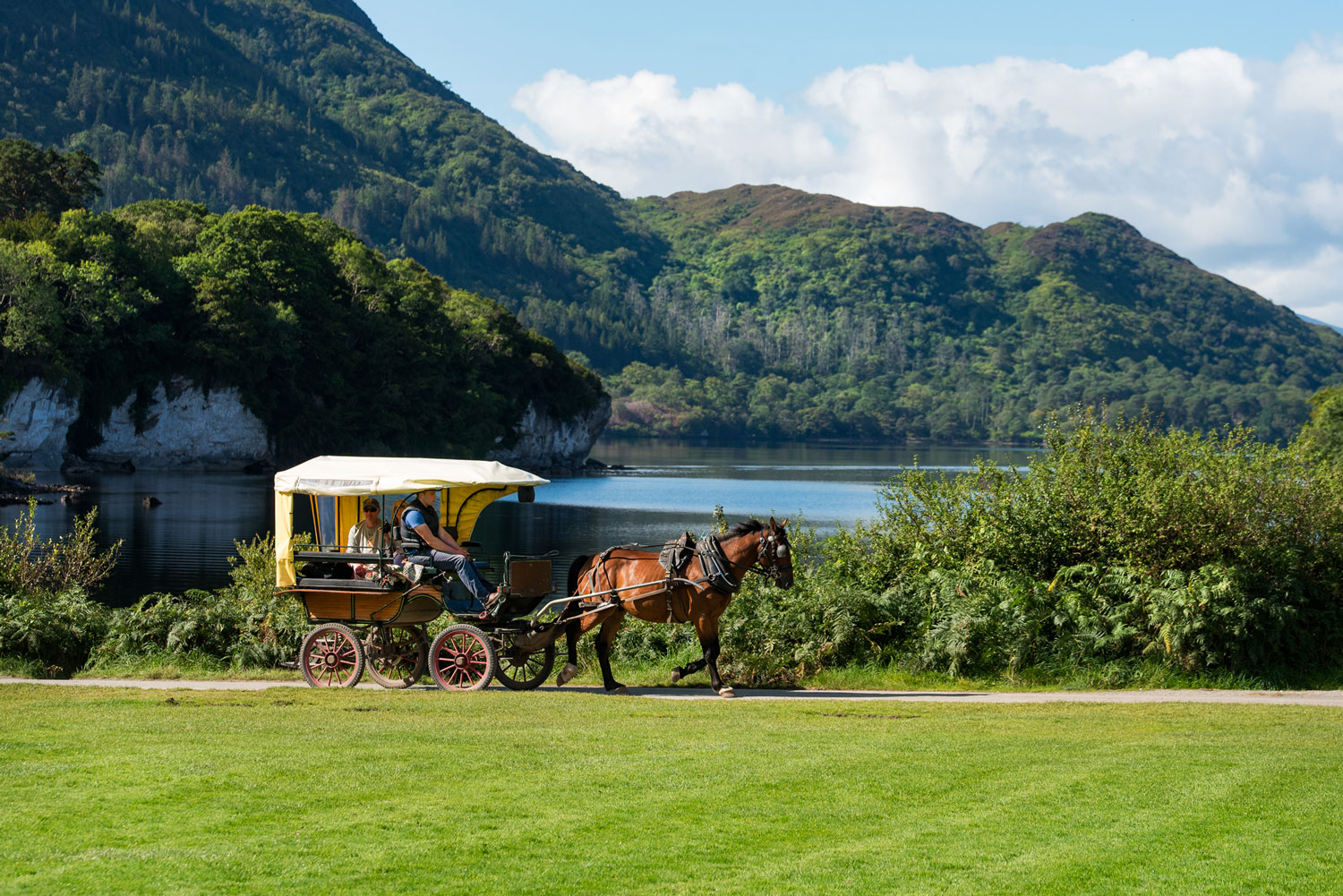 A family Jaunting Car trip through Killarney Town, the National Park and out around Muckross is a must for any family to do this spring. Sit back, relax and let yourself be engrossed by your jarvey's many fables and knowledge of the town all while taking in the beauty of our quaint town.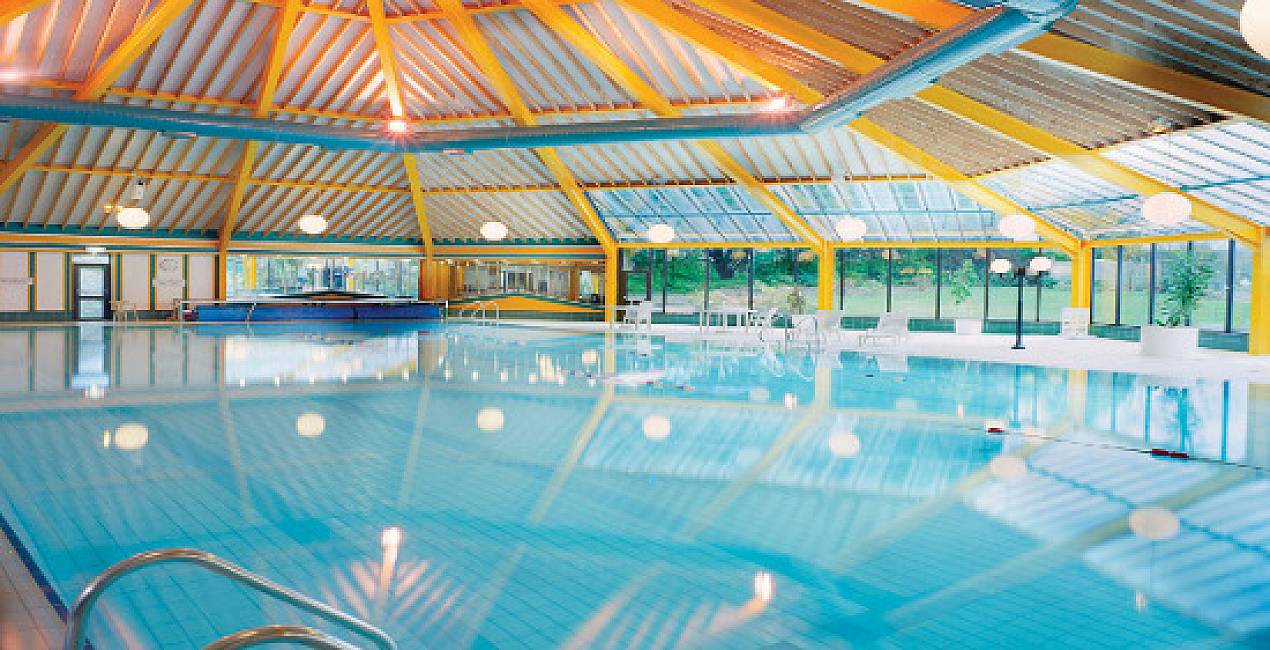 Have the ideal family day by enjoying the many amenities of the Gleneagle Leisure Centre. Start your day off right with a family game of tennis or squash on The Gleneagle's courts or unleash your inner Tiger Woods with a round of Pitch and Putt on The Gleneagle's 18 hole course. Have a dip in the 25-metre swimming pool afterwards to cool down and let the younger kids enjoy the splash pool. For the weary parents why not relax in the Jacuzzi, sauna or steam rooms. The craic will be mighty and your body will be rejuvenated after the leisure centre.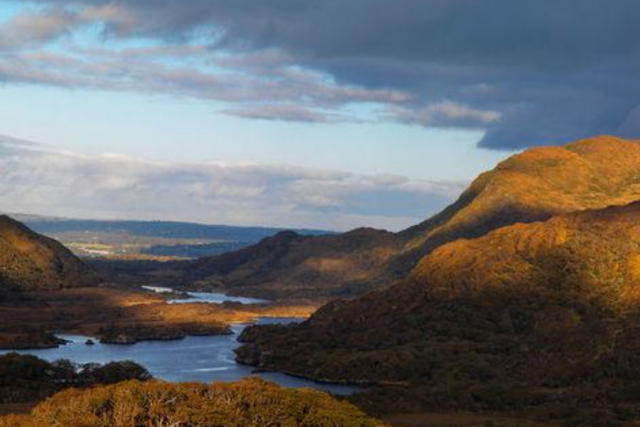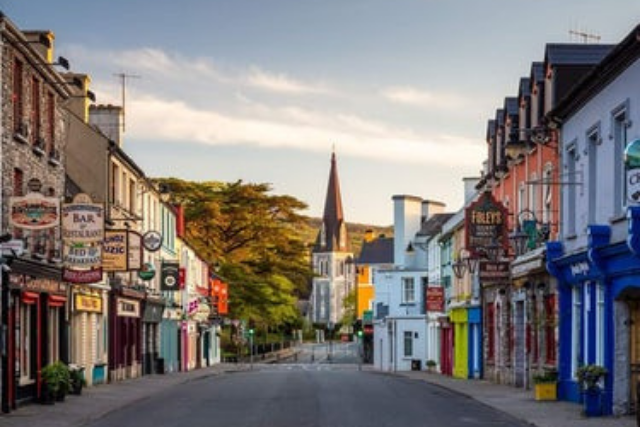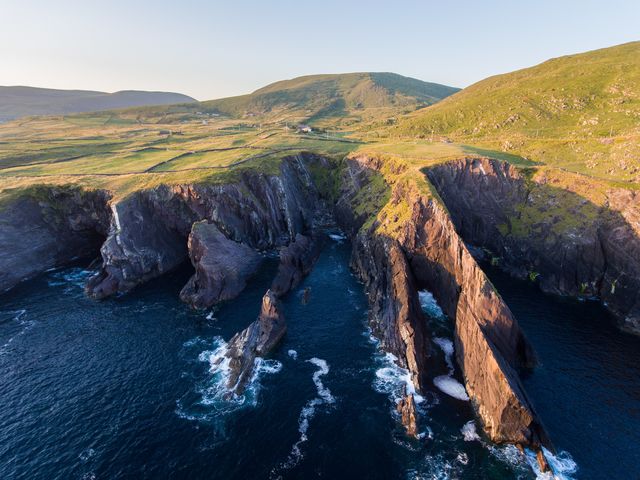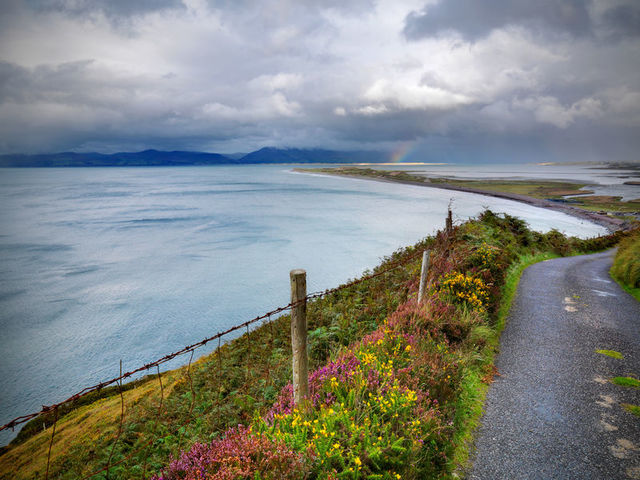 An absolute must for any families visiting Killarney this spring is to drive around The Ring of Kerry. Experience once in a lifetime views and indulge in top Kerry hospitality on your stops around The Ring. Enjoy Ladies' View, Kenmare, Sneem, Waterville, the Kerry Cliffs and if you have the time take a detour to Valentia Island. Make sure to set a full day aside to fully enjoy all that The Ring has to offer.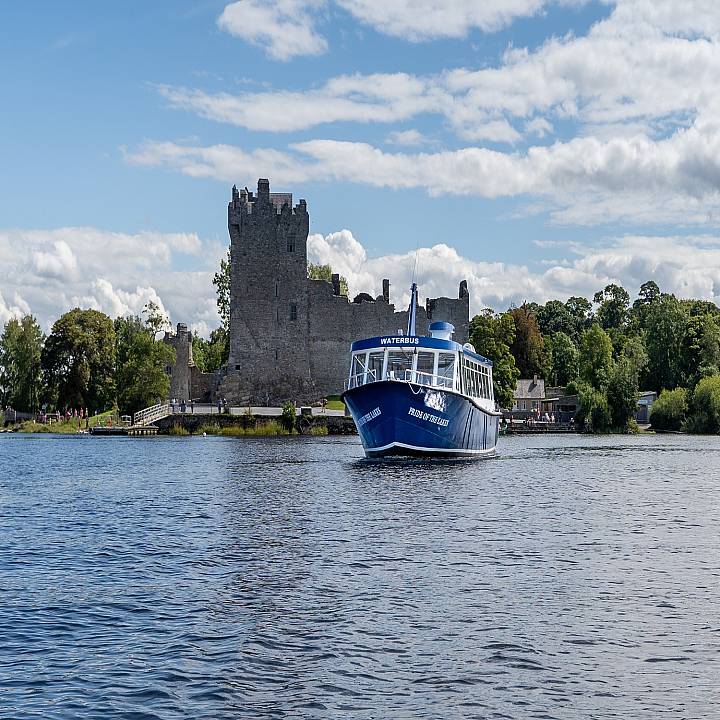 Boat Tour of the Lakes of Killarney
Picture this, the flowers are starting to bloom, the water is that perfect shade of blue and you're out enjoying a fabulous boat trip on the idyllic Lakes of Killarney. Let your experienced guide fill your head with knowledge and your mouth with laughter as you go across the Lakes and up the Gap of Dunloe. Make a stop on Inisfallen Island while you are out there and explore the old monastery ruins and walk around the island. If you are lucky you may even see the islands famous Sika deer herd.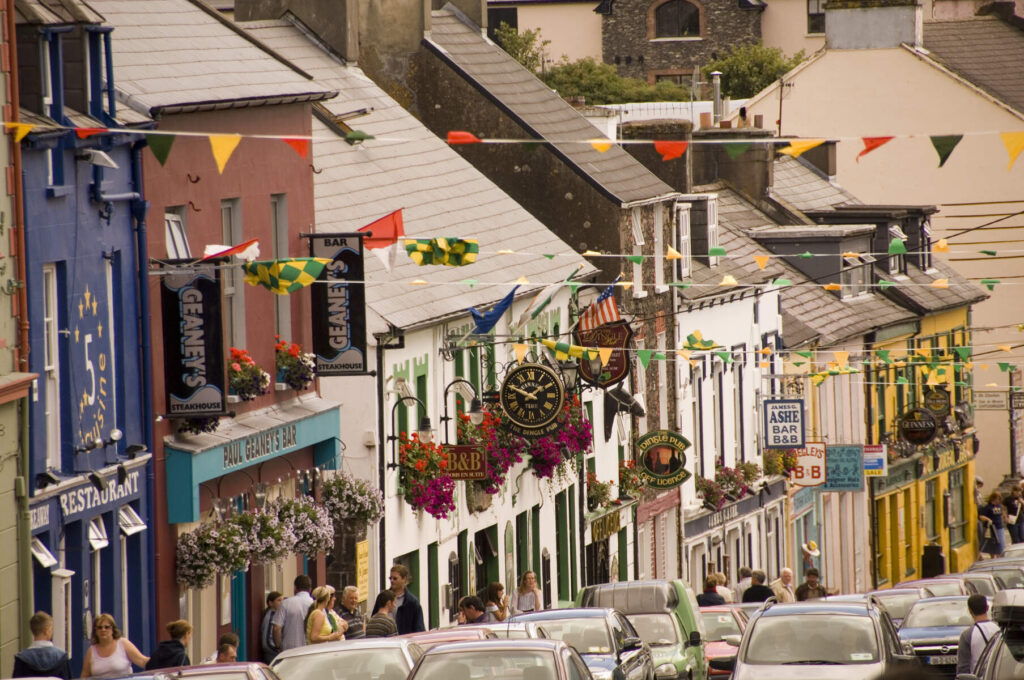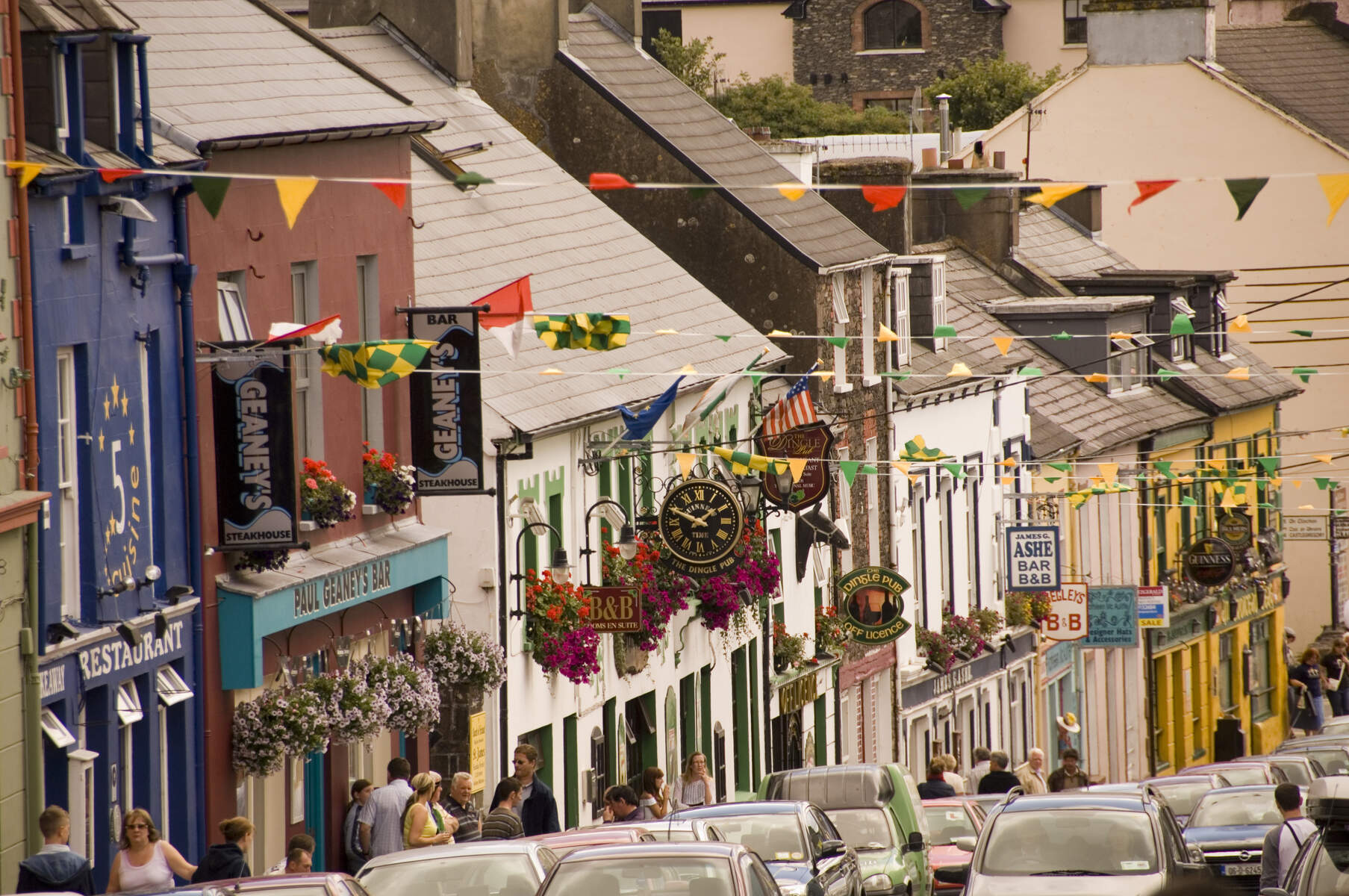 Dingle is located about an hour outside Killarney and well worth the trip for any family. Home to magnificent views, a breathtaking bay and some of the best seafood in Ireland (or in our opinion the world). The town is also home to Kerry's only aquarium. You will find a diverse range of sea life such as sharks, penguins, otters, turtles and many more the aquarium is simply amazing and a great opportunity to see some rare sea life in a safe environment. There is so much to do and explore in Dingle that you need to experience it for yourself.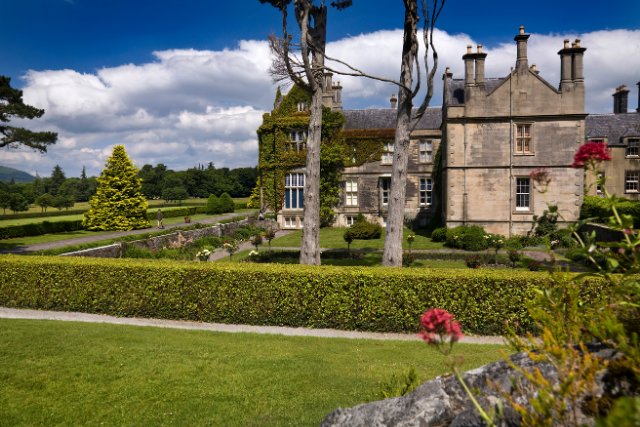 Muckross House and Gardens
One of the crown jewels of Killarney is Muckross. You can easily spend most of your day here by touring the 19th Century Victorian Mansion filled with the original attire and plenty of history to experience. Have a walk around the gardens afterwards while taking pictures of the rhododendron and other flowers. Enjoy a circular walk around the lakeshore and breathe in the unspoiled air of Muckross. Torc waterfall is within walking distance of Muckross so you can tick two must not miss Killarney locations off of your bucket list. Muckross is an essential visit for anyone who is down in Killarney.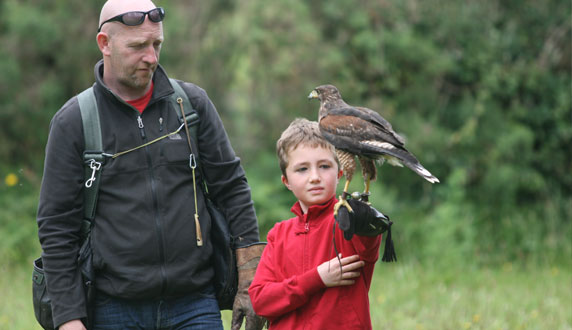 Killarney Falconry is not a hunting excursion, as traditional falconry entailed taking a bird of prey, training it, and then attempting to catch wild animals with it. Killarney Falconry is a leisurely stroll through Killarney's gorgeous scenery while being guided by the falconer and their hawk. It is a fantastic family activity and it is hands-on as participants get an opportunity to handle and fly the hawk under expert guidance. Be awestruck as you witness the relationship between these highly trained birds of prey and their human partners. For anyone interested you can click here.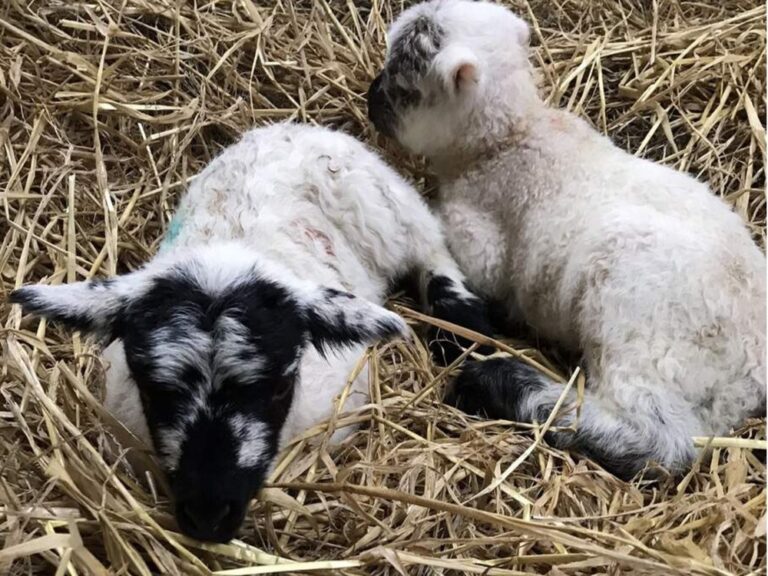 Located a few minutes outside Killarney along the Cork Road, Kennedy's Pet Farm is an outstanding place to visit if you have children with you.  Spring is the perfect time to visit this amazing farm as all the newborn animals are there. There are plenty of animals for children to pet and cuddle. Indoor and outdoor play areas are available. Parents and children will both have a spectacular time here and you may not want to leave.
We hope this list will help you in planning your trip to Killarney. If you have any photos you would like shared on the destination Killarney socials make sure to mention us and use the hashtag #LoveKillarney.