A day full of love is almost upon us and there are few better places to spend it than in Killarney. We hope yours is filled with the reddest roses, delicious food and of course lots of love. Today we will be showing you our itinerary for the perfect Valentine's Day in Killarney.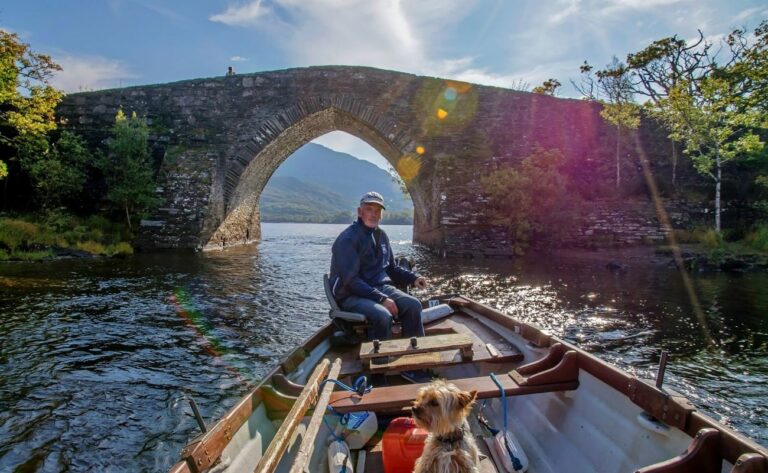 1. Boat Tour of the Lakes of Killarney
 Start your day off on the Lakes of Killarney. Set upon the spectacular backdrop of the glorious MacGillycuddy Reeks, it is exceptionally idyllic, and one of the most romantic places to visit in Killarney on Valentine's Day.  Guided boat tours of the lakes are available and you will be taken across the Lakes of Killarney and up the Gap of Dunloe if you so wish. Take in the breathtaking scenery as you learn about the history of the many islands sitting on the Lake.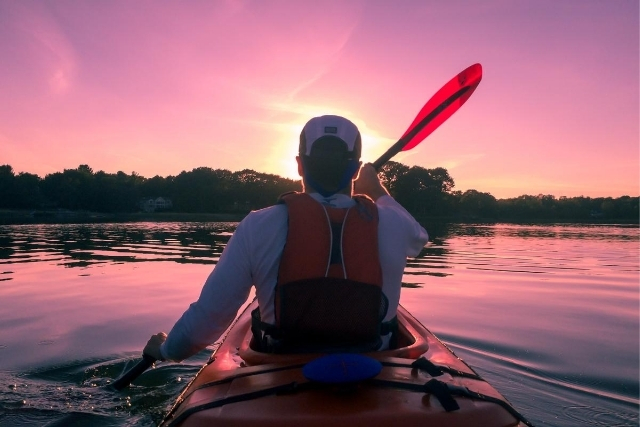 Alternatively, if you do not want to take the guided boat tour you can always go Kayaking on The Lakes of Killarney with your partner. A wonderful way to spend a few hours of the day and you can explore the Lakes at your own pace.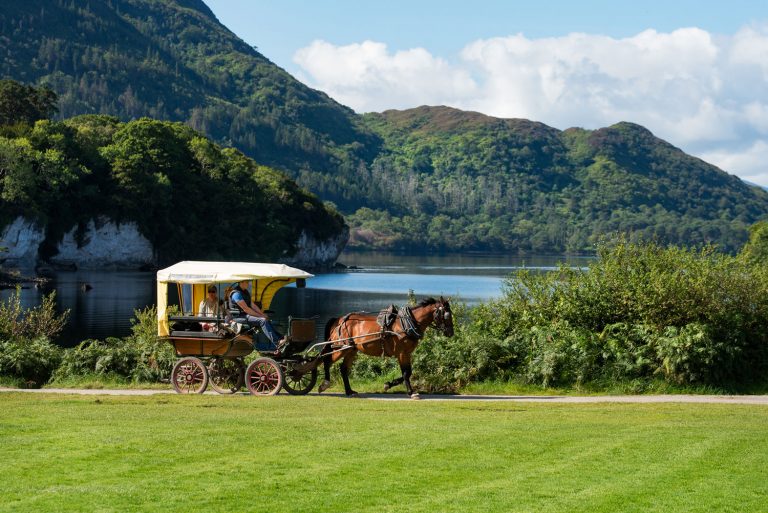 3. Jaunting Car ride through the National Park
Once you and your loved one arrive back at Ross castle you should take a horse-drawn carriage from Ross Castle back to Killarney town while taking in the sights of the National Park. Enjoy yourselves as you sit back and listen to the Jarvey's many tales and who knows you may learn a few things from them. It will be a nice slow romantic trip back.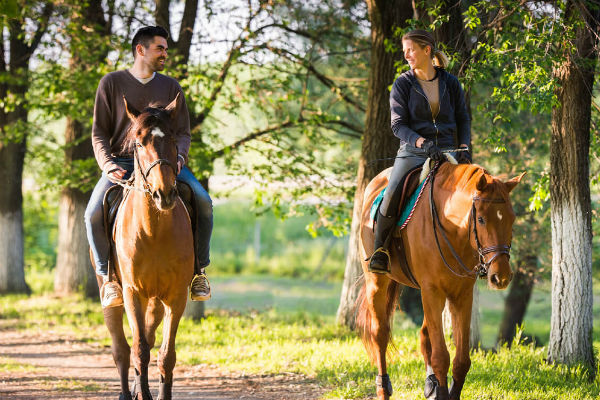 4. Killarney Riding Stables
Trekking through the National Park while on horseback with your loved one sounds very romantic to us. Take in the jaw-dropping sights of the park, lakes and the surrounding mountains. You will have an experienced guide with you the whole time so there is no fear or lack of safety, so you can just relax and enjoy this unique experience.
Killarney Riding Stables is located less than 2km outside Killarney town, right across from the National Park.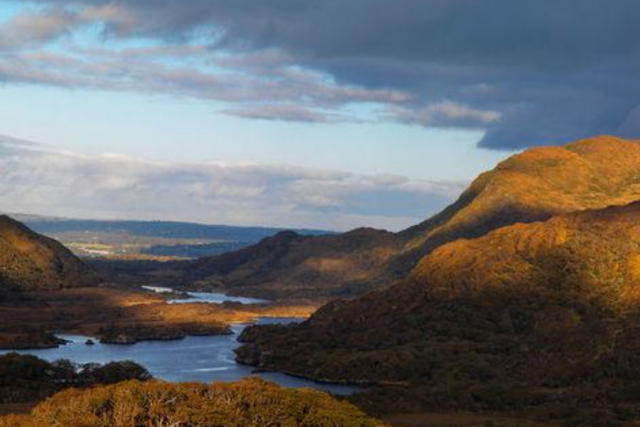 Located just a short 20-minute drive outside of Killarney on the road to Kenmare, Ladies View is the perfect spot to get that romantic snap as a couple. Take in the stunning views of the Gap of Dunloe, Purple Mountains and The MacGillycuddy Reeks. Afterwards, you can enjoy a lovely coffee and some food in the cafe located at Ladies View with seating available on the roof so you can enjoy the views while enjoying your food. One of the most romantic spots you will find.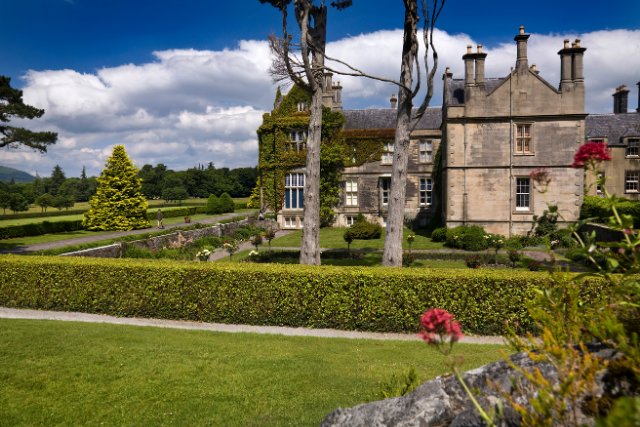 6. Muckross House and Gardens
On your way back from Ladies View, we highly recommend making a stop at Muckross House and Gardens. Sit down on the luscious green grass outside the house and gaze out across the lake with your beloved. Go for a walk on one of the many trails and enjoy looking at all the amazing plants and animals located there.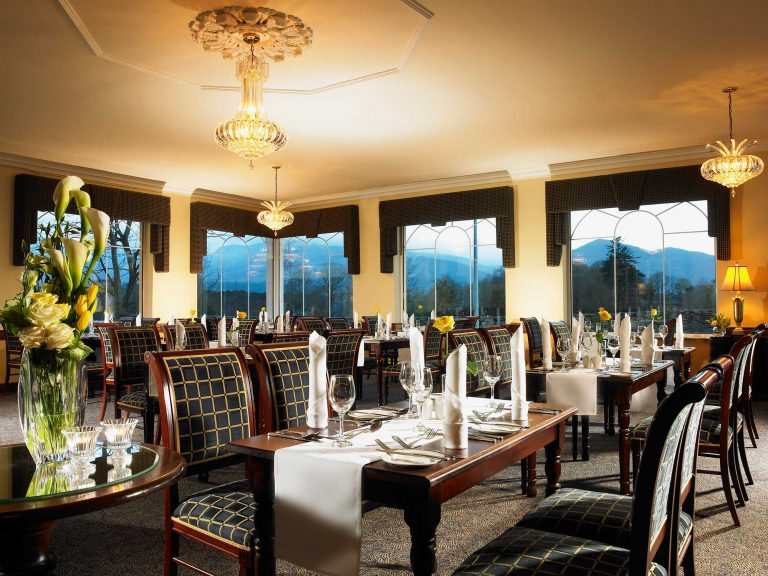 7. Dinner at the Gleneagle's Flesk Restaurant
We recommend having a nice romantic dinner for two at the Flesk Restaurant located in the Gleneagle. Enjoy some exquisite cuisine and drinks. Choose from a decadent wine list and extensive food menu, all with the backdrop of Killarney National Park just outside the window. All food is expertly crafted by an outstanding team of chefs. Fine dining has never felt or tasted so good.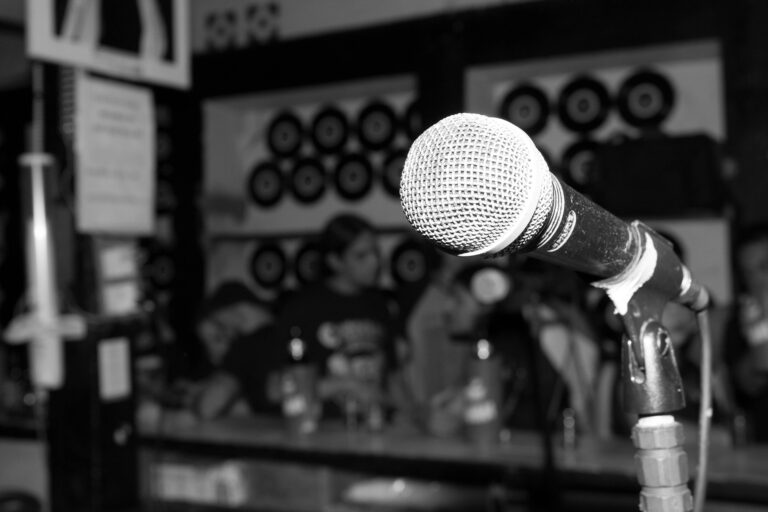 8. Enjoy some live music in Killarney Town
To finish your day of love off we recommend heading into Killarney Town after your meal in The Flesk Restaurant. With numerous places to choose from and many talented musicians every night there is music for everyone to enjoy. Make sure to bring your dancing shoes.
We hope that this list helps make your Valentine's Day extra special with some of that Killarney love. If you need to find a place to stay make sure to check out some locations by clicking here.