A day trip to kenmare and glengarriff via the caha pass.
Here are OUR TOP THINGS TO DO IN KERRY THIS SUMMER | DAY 5 ITINERARy
a truly unforgettable drive. you'll drive on some of the windiest roads in ireland, but not in vain of the truebeauty of this country. you'll see jaw dropping valleys and even drive through the middle of a mountain.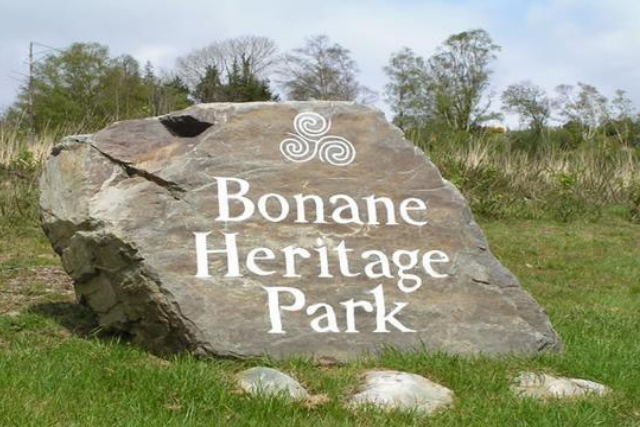 1. Visit Bonane Heritage Park
Bonane Heritage Park should be at the top of your list of things to do. It boasts one of the most significant archaeological sites in Ireland as well as making the perfect setting for amateur and professional photographers and walkers. So whether you're interested in history and heritage or just looking to embrace all that makes Ireland truly special, a visit won't disappoint. Nestled at the point where the Ring of Beara meets the Ring of Kerry, it makes the perfect place to start your exploration on the area.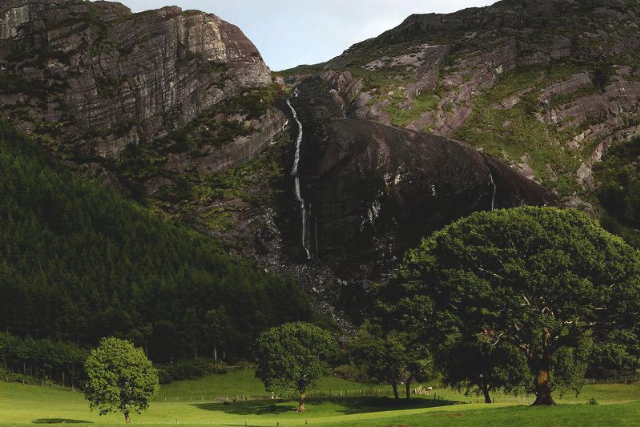 Gleninchaquin Park provides breath-taking landscapes and scenery in which it is a sheer delight to wander around, over and across streams with log bridges. Enjoy the mountain paths with carved steps. Take the routes to the lakes at a higher altitude. Marvel at the view overlooking the lakes, delicate green meadows, a spectacular 140 metre high waterfall, woodlands and Kenmare Bay; the superb vista that unfolds from the top of the falls. This idyllic valley is perfectly suited for day outings with the entire family. The walk routes around the waterfall, cascades, streams, woodlands and lakes are accessible for all ages. The best part, you can bring your own lunch basket for a picnic within the park or a small barbeque (weather dependant, of course!).
Moll's Gap's boasts one of the most dramatic views on the Ring of Kerry route. On the road between Killarney and Kenmare, Moll's Gap boasts the ultimate view of the MacGillycuddy Reeks mountain range. It derives it's name from Moll Kissane who set up an illicit bar here during the 19th century. Moll's Gap is the highest point on the Ring of Kerry with a 235 metre climb.
Once in the vibrant and fantastically-named village of Sneem, head towards Derrynane Beach for breathtaking coastal views of the Ring of Kerry. Pull in at Derrynane House and take a walk down to Derrynane Beach for unforgettable views of the rocky sea as well as the crumbling Derrynane Abbey.