For many of us, Winter is one of our busiest seasons and its often a time where we reflect, where we plan ahead for a new year, set goals and objectives, and wonder what lays in store for us next year. The most unpredictable of seasons, the old saying that its often mentioned in Killarney "4 seasons in one day" can be experienced very easily in Killarney, however long lasting memories that are treasured can be easily gained.
This winter however is not one to be missed in Killarney, with Christmas in Killarney, an amazing Christmas line up at the INEC Killarney, and several exciting activities available to pursue this winter in Killarney, Killarney is the place to visit. If you are thinking about exploring Killarney this Winter, why not check out our Top 8 things to do in Killarney this Winter from Destination Killarney
1. Torc Waterfall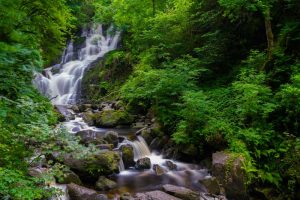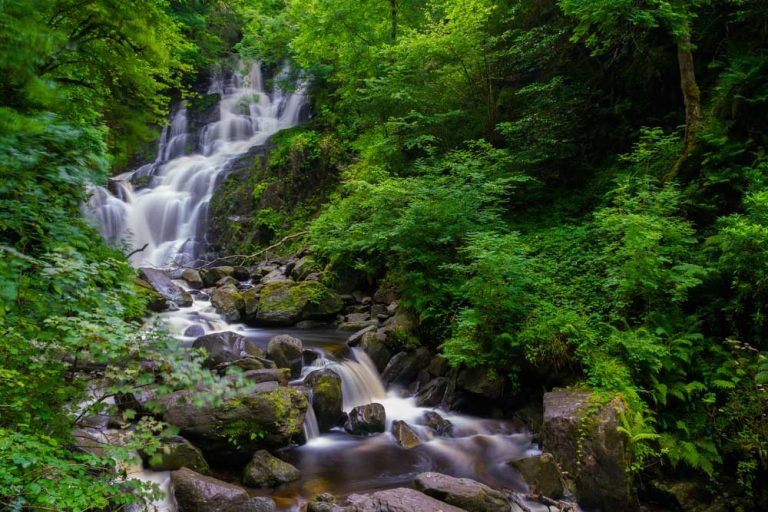 The Spectacular Torc Waterfall is located just 7km on the Muckross Road, just a short drive outside Killarney. Approximately 20 metres high Torc Waterfall is nestled at the base of Torc Mountain, Torc Waterfall is particularly memorable after heavy downpours.
An exceptionally popular tourist attraction, the area becomes much quieter over the Winter months, and as rain is morefrequent in the winter seasons in the Irish climate, the viewing of Torc Waterfall can be much more spectacular and memorable.  Just to the left of Torc Waterfall are approximately 10o or more steps, that offers amazing views of the Lakes of Killarney.
2. Killarney Park Run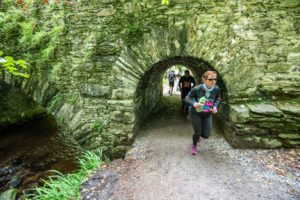 Run Killarney takes place every Saturday morning in Killarney and offers people of all ages the opportunity to explore scenic routes such as Muckross House, Gardens & Traditional Farms & The National Park, Killarney, Co Kerry.
The race is open to everyone and even better the event is totally free to join, but you should register with parkrun.ie/register and also carry the a printed copy of your barcode, to enable you keep an accurate track of your time.
3. Killarney Brewing Company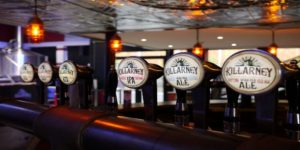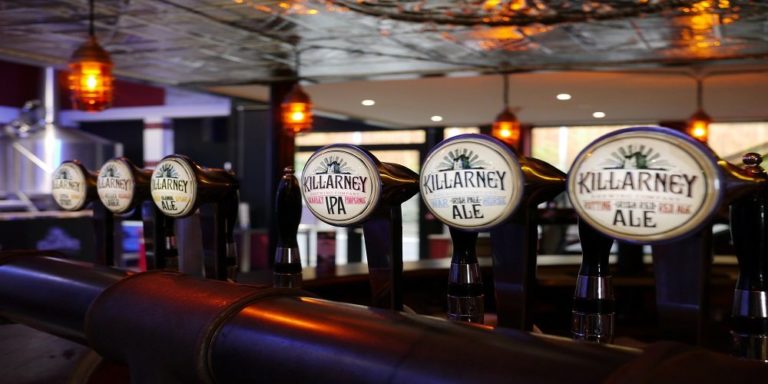 Once the Killarney Mineral Water Drinks facility,  the founding partners of  Killarney Brewing Company have in recent years  restored the well known building on the Muckross Road to its former glory, and have also created one of Ireland's most exciting new independent craft breweries and tap rooms. Specializing in production, the Killarney Brewing company has created a range of high class beers and have aptly named them all after local myths and legends in Killarney. A one hour tour of Killarney Brewing Company Brewhouse includes a "cheeky" introductory film in their video room, a walking tour of the brewery, a meet the brewer and finally a complimentary beer tasting and story telling, all for a very affordable €12.00. Visit Killarney Brewing Company website for more details killarneybrewing.com.
4. Wildlife in Killarney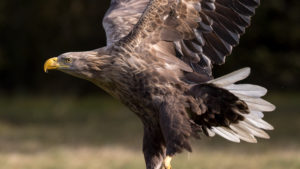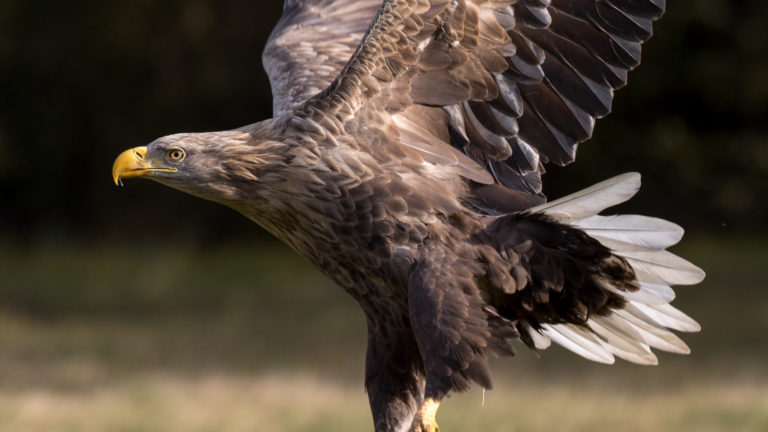 Visitors to Killarney are fortunate to enjoy a wide range of wild-life in Killarney National Park. A variety of birds inhabit the National Park and the introduction of the white tail eagle project to Killarney just over a decade ago, brings visitors from across the world, in anticipation of viewing the spectacular creatures.
Killarney National Park is also home to one of Ireland's largest deer population. Popular locations to view Killarney's spectacular deer population are Knockreer, Muckross and Ross Island.
5. Escape Room Killarney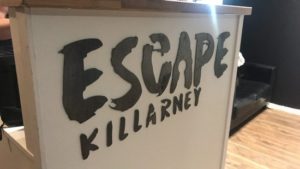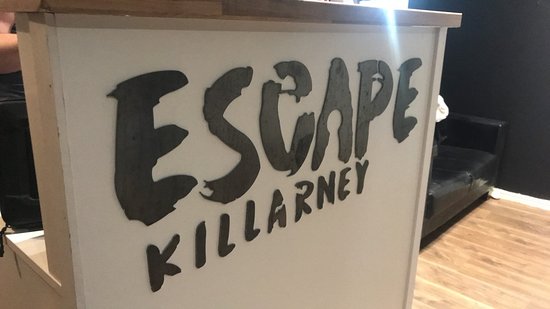 Fancy a challenge? In recent times the Escape Room Killarney has become one of Killarney's most exciting indoor activities. Essentially both a combination of wit and guile are required for you to escape from a room within 60 minutes, where you will solve puzzles, riddles and tasks along the way.
With a choice of two rooms to choose room, the Escape Room is a must visit this winter in Killarney. Open Monday to Sunday, why not visit the escape room website by visiting Escape Room Killarney website by clicking here.
6. Christmas at the INEC
Christmas 2018 promises to be a very exciting affair this year at Ireland's largest indoor entertainment venue outside of Dublin. With international acts such as Hozier, Walking On Cars, Gavin James, The Cornona's, and the ever popular Nathan Carter, the INEC Killarney is a must visit this Christmas. Top comedians Tommy Tiernan and Jimmy Carr also will perform in December, and Ireland's most well known magician Keith Barry will perform on New Years Day.
Last years sellout Jenny Greene and the RTE Concert Orchestra also return for two nights in December, and they is also fun activities for all the family with the spectacular family show "The Snowman narrated by Gemma Sugrue"  and "Sleeping Beauty Panto" also appearing in an action packed lineup for Christmas. Why not checkout the superb lineup this Christmas at the INEC Killarney by clicking here.
7. Monsignor Hugh O'Flaherty Memorial
In 1983 one of Hollywood's biggest names Gregory Peck portrayed Killarney Native Monsignor Hugh O'Flatherty in the iconic film "The Scarlett and The Black". Monsignor Hugh O'Flaherty remarkable story, is a story not to be forgotten, and largely involves his role in saving the lives of over 6,500 people during World War II in Rome.
By autumn of 1942, the Germans and Italians began to crack down on prominent Italian Jews and aristocratic anti-fascists, and in his role as a Monsignor in the Vatican, Monsgnior Hugh O'Flaherty hid thousands of people in monasteries and convents, in his old college and in his own residence, and effectively became known by the nickname "Scarlet Pimpernel of the Vatican"  as he became the master of disguises, evading capture from the Germans when he had to leave the security of the Vatican to go on his rescue missions.
An unveiling of a statue took place in his memory in October 30th in 2013 and sits on Mission Road in Killarney and is well worth a visit.
8.Christmas in Killarney
Killarney pulls out all the stops when it comes to Christmas, and "Christmas in Killarney" provides fantastic excitement for the whole family. The opening of Christmas in Killarney takes place on Saturday 24th of November when the spectacular Christmas lights are turned on in Killarney, followed by a parade to celebrate the start of "Christmas in Killarney".
The following day Sunday the 25th of November, the Christmas Craft & Food Fair takes place at the Killarney Outlet Centre. Christmas Parades are held every Saturday up until the 22nd of December, giving all families an opportunity to visit Santa before Christmas Day. From the 29th November to January 6th, Killarney on Ice arrives in the town in Beech Road Car Park, and has been exceptionally popular attraction for visitors to town over the past number of years. Visit Christmas in Killarney website by clicking here