October 2017, Killarney was chosen as the host venue for TBEX, the largest conference and networking event for travel bloggers, online travel journalists, new media content creators, travel brands and industry professionals.
With approx 600 to 800 Travel Bloggers, Content Creators, and Travel industry professionals arriving in Killarney for the event, several blogs were published from renowned bloggers of their experiences in Killarney.
Our team here at Destination Killarney decided to look at their suggestions and provide 5 must visit attractions to explore from TBEX bloggers experiences in Killarney.
1. Muckross House & Gardens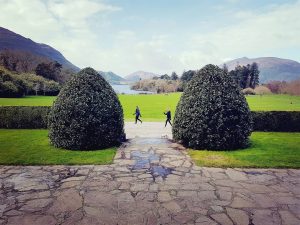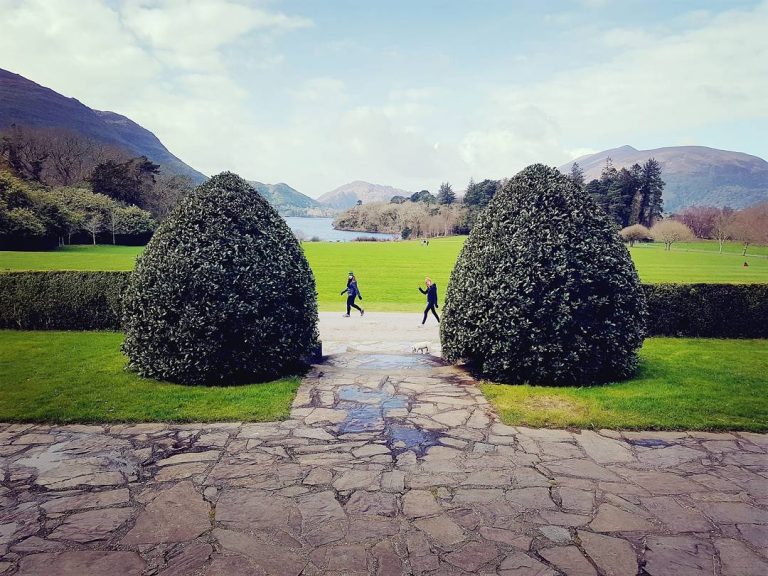 The nineteenth century Victorian mansion is set against the beauty of Killarney National Park and stands near the shores of Muckross Lake. Muckross House & Gardens is renowned for its stunning scenery and garden, and is only 7km away from Killarney Town Centre. The Gardens at Muckross House are free to explore and are adjacent to the Killarney National Park.
Listed as one of the Top things to do by renowned blogger Linda Malys Yore from the her popular blog  , Linda wrote about Muckross House & Gardens,  "Muckross Gardens and Muckross Traditional Farms are free to wander about as is the adjacent Killarney National Park with its breathtaking vistas across Muckross Lake to the mountains".
2.Torc Waterfall & Mountain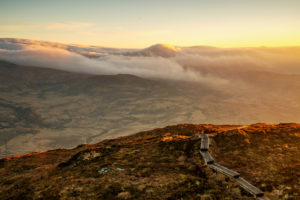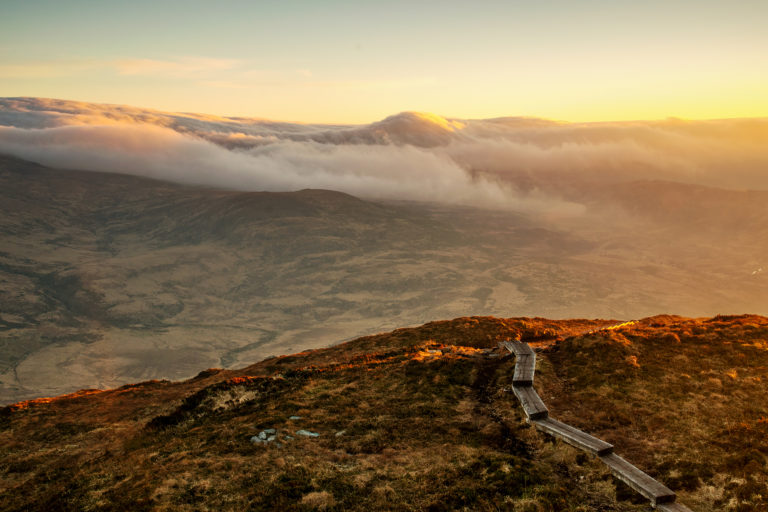 Torc Waterfall & Mountain is famed for its natural beauty, and one of the most photographed areas of the Killarney area. Just a short walk of approx 200 metres from the carpark brings you to the spectacular Torc Waterfall. From here, you can explore spectacular views of the Killarney Lakes and Landscape by climbing the adjoining  steps located to the left of Torc Waterfall. Popular bloggers Terence and Victoria from Follow me Away state "Torc Waterfall is a unique stop on your Ireland road trip because you would not really think about waterfalls being in Ireland! 
The area is blessed with many tracks and trails and if you fancy a challenge Torc Mountain is highly recommended. At just 535m, Torc Mountain is a relatively moderate climb, and takes roughly two hours to complete. The summit of Torc Mountain offers spectacular views and makes the trip exceptional rewarding. Popular bloggers Claire and Danik, write in their blog Curious Explorers. "The tall waterfall is situated at the base of Torc Mountain and there is a fantastic hiking route to the summit which starts from the steps next to the waterfall to which we did"
3. Ross Castle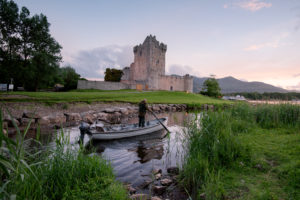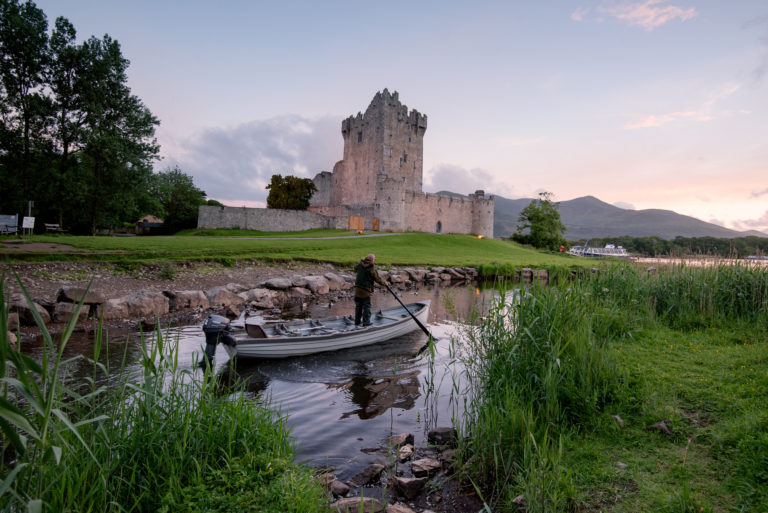 Majestically located on the shores of Lough Leane, the 15th century Ross Castle,  looks out at Innisfallen island, once a school of learning and home to the most magnificent Abbey founded in 640 AD by Saint Finian the Leaper. It is said that High King of Ireland Brian Boru was educated here.
An imposing feature, and just 2 Km outside the town centre, its structure consists of a tower house surrounded by walls with more round towers. In 1970 the castle was beautifully restored and refurnished to encapsulate the style of the 17th Century.
The area is hugely popular with visitors to Killarney, and its spectacular location is extremely popular with photographers. Bloggers Terence and Victoria, from Follow Me Away say "Ross Castle is the perfect stop on your Ireland road trip itinerary because it is beautiful and easy to get to. It is located in the heart of Killarney on a lake and it is completely free to visit the castle and view it from the outside. There is a fee if you want to go inside, but we think you get the best views from the outside near the lake!"
4. Killarney National Park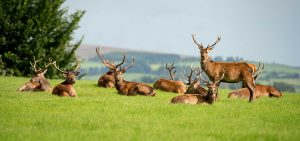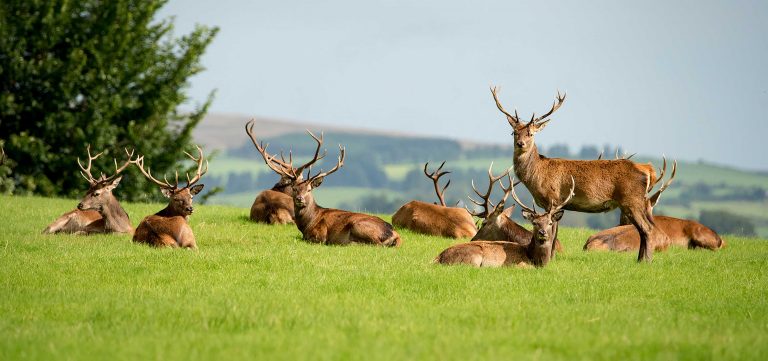 Ireland's oldest National Park is located in Killarney, all the while adjacent to the town, the park's is home to the rugged landscape of 26,000 acres, encompassing the infamous McGillycuddy Reeks Mountain Range which includes Ireland's highest Mountain, Carrauntoohill standing at over 1,000 meters. Lakes, woodlands, waterfalls make Killarney National Park spectacularly unique, and is also the home to a herd of native Red Deer.
Ross Castle, Muckross House, Muckross Abbey, Torc Waterfall, the Gap of Dunloe are just some of the fabulous trails that are popular with visitors to the town located in Killarney National Park.
TBEX Blogger Katie Hughes from "What Is Katie Doing"  said about her time in Killarney National Park in her blog. "I really enjoyed my time out in nature in Killarney National Park – being active and surrounded by clean air and greenery really suited me!"
5. St Mary's Cathedral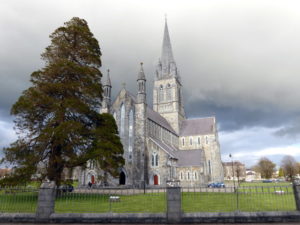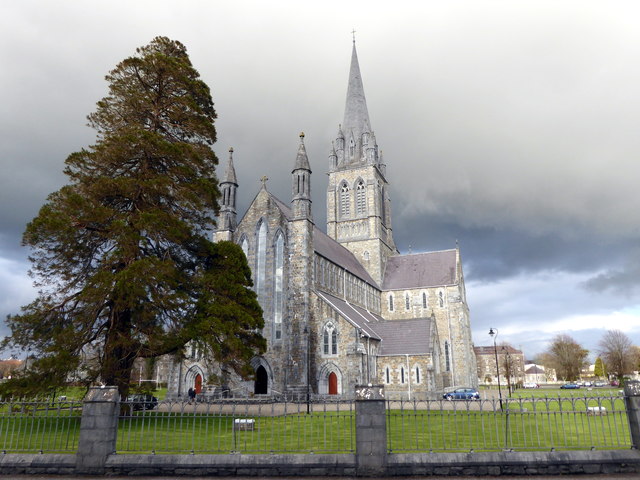 It took approximately 13 years for St.Mary's Cathedral to be built, this spectacular 19th Century Gothic revival church is not to be missed. Perfect for a quiet escape, and located on the doorstep of Killarney National Park, St Mary's Cathedral towers among the clouds in its magical setting along the town's glorious lakes and mountains.
Popular Chef Dennis who attended TBEX wrote in his blog  Ask Chef Dennis "The cathedral was designed by the renowned English Architect Augustus Welby Pugin and is considered to be one of the most important and best Gothic Revival churches of the nineteenth century in Ireland. It's not to be missed!"